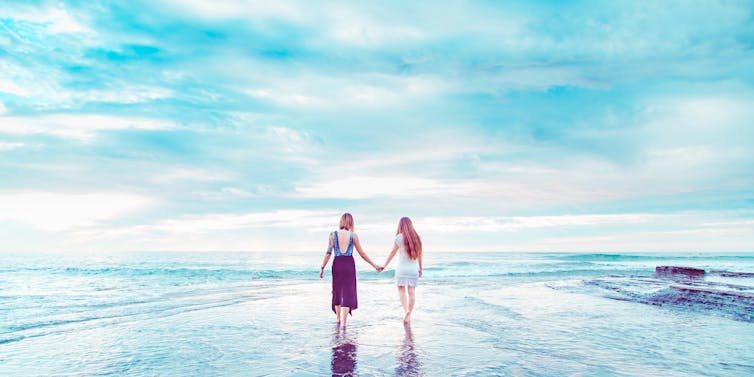 Whether this would make a difference hasnt been tested. Despite recent technological improvements to IVF, the success rate is still low. Consequently, new drugs, laboratory techniques and other treatments need to be developed and rigorously tested to explore their effects on producing healthy babies for women undergoing IVF. Acupuncture has long been used for gynaecological and obstetric problems. In 2002, the first randomised controlled trial of acupuncture administered a specific form of IVF acupuncture at the time of embryo transfer. The results indicated the chance of achieving a pregnancy from acupuncture was twice that of women undergoing IVF treatment alone. Further clinical trials were conducted to examine if these results could be replicated. Some trials found acupuncture had some effect and others found it had none. IVF is an emotionally tumultuous time.
For the original version including any supplementary images or video, visit http://theconversation.com/acupuncture-during-ivf-doesnt-increase-chances-of-having-a-baby-96459
What a start we had, on Saturday the Semi-Finals of the Mens Pairs and the Mixed Pairs had to be abandoned half way through the games due to continuos heavy rain. Normal service was resumed on Sunday morning and all four games were completed, in the Mens Pairs Allen Bowen and Scott Malden of San Luis were too good for Del Gunning and Gary Thorpe of Vistabella as were Brian Harris and Richard Lee of El Rancho who took on the second Vistabella pairing of Martin Foulcer and Arthur Brown. In the Mixed Pairs the Vistabella pairings suffered a similar fate, Stuart Allman and Maggie Furness went down to Kath Reid and Ian Kenyon of San Luis and Lin and Charlie Watkins were narrowly beaten by Sue Milner and Gary Raby of San Miguel. Sunday afternoon saw the semis of the Ladies Singles and the Mixed Triples. The Ladies Singles guaranteed an improvement in Vistabellas luck as Maggie Furness played Lin Watkins and won, in the other semi Carol Broomfield of Quesada proved too strong for La Siestas Sue Jordan. Both Mixed Trips games were nail biters Kath Reid, Steve Simmons and Ian Kenyon of San Luis beat San Miguels Noel Davis, Gail and Fred Willshire by one shot. Ann Marie Stevenson, Drew Gerrard and Colin Lindgren of Emerald Isle did the same to San Luis Allen Bowen, Sue Cooper and Scott Malden. The final Semis were held on Monday morning the Ladies Pairs saw Emerald Isles Mary Whitelock and Ann Marie Stevenson overcome La Siestas Irene Laverick and Sue Jordan, while San Miguels Gail Willshire and Ann Eagle had a narrow victory over Jan Pocock and Sue Cooper of San Luis. In the Mens Singles Terry Morgan of Quesada led from the start against San Miguels Noel Davis but in the other game the lead see-sawed until the 20th end where San Luis Ian Kenyon and Emerald Isles John Rimmer were tied at 19 all only for John to take the game with a two on the final end. The Finals commenced Monday afternoon with the Mens and Ladies Singles finals.
For the original version including any supplementary images or video, visit http://www.theleader.info/2018/09/16/llb-south-alicante-summer-knockout-2018/